If walking more is a part of your new fitness plan or if you are just looking to up your game, then you need to keep count of the number of steps that you are taking. You might think that you are getting enough steps running around after your kids or on your commute to work, but you can never be too sure of that. Experts suggest you take 10,000 steps a day to lose weight and keeping track of your steps is now easier than ever before thanks to great walking apps! Below we are going to have a look at five of the best free walking apps around at the moment.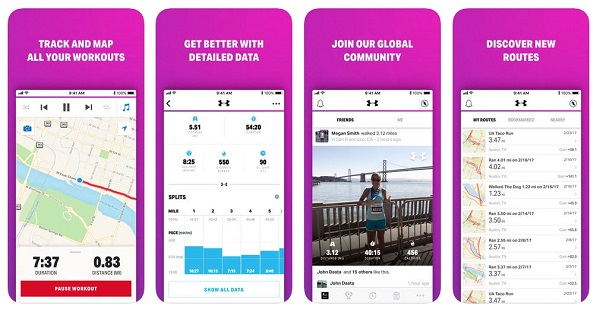 Map My Walk
Track your miles and routes with this great app by Under Armour. This app provides you with feedback after each mile and makes use of GPS so that you can see the distance you have walked, your speed, and the calories that you have burned. You can save the routes that you walk for reference (or to show off on social media). To add to this, you can select a route that any nearby Map My Walk user has uploaded. You can even connect with any friends that are using this app so that you can motivate each other.
Argus: Calorie Counter and Step
Argus is an app that can count your steps and track your heart rate and sleep. You can also take part in step challenges with other users to see who will earn the bragging rights, and you can log all of the food that you consume by using a barcode scanner. To add to this, you can stream high definition workout videos.
Walkmeter Walking and Hiking GPS
This app tracks all of your steps and all you need is your mobile device. You can even use Google Maps to view traffic maps (you have to be connected to the Internet) as well as receive a calorie count after each activity. As well as hiking or walking, you can also track your running, cycling, and other activities. The basic version of this app is free, while you have to pay for the advanced features.
StepsApp Pedometer
Sometimes when it comes to tracking your miles and steps, simplicity is the best. This app counts all of your steps using just your mobile or Apple Watch. you can also get a summary of your distance, exercise time, and number of calories lost. You can also make use of weekly, monthly, and yearly charts as a means to track your progress.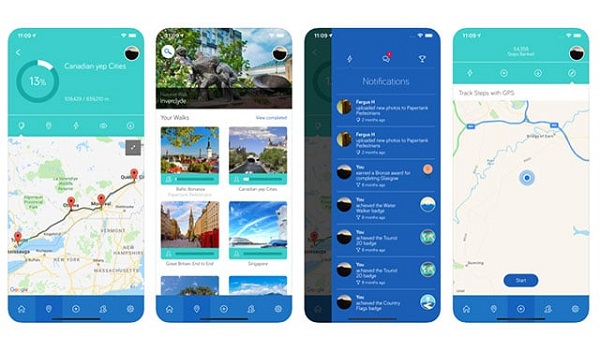 World Walking
Ever wondered what it would feel like to stroll around the Parisian streets or scale a mountain in rural Peru? Well, the World Walking app allows you to walk more than 200 routes from a variety of different countries all over the world. The app is full of photos and facts, so you can learn about each location as you go along. This app allows you to turn a boring walk around your neighbourhood into an exploration of the world. This app will definitely inspire you to get off the couch and get some extra steps in.
Cricket Betting Apps
Well, its not quite walking but it definitely involves making runs! Cricket is our favorite sport so we thought it would be a bit cheeky and fun to add it to this list as well. When we take a walk there is nothing more we like better than to bet on cricket online, and we do that using a number of the best cricket betting apps found here.
Source: https://www.popsugar.co.uk/fitness/Best-Walking-Apps-45915479?stream_view=1#photo-45915471